Roll over or click image to zoom in
Fly ORB Bluedio UFO Balls Flying Toy
customers are viewing this product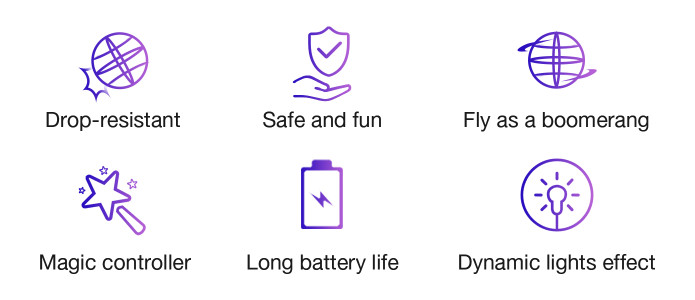 With three dazzling colored lights, your Flynova Pro will look like a neon shooting star when you launch it across the sky. If you really want to get some attention, practice your tricks at night when your Flynova Pro can light up the dark.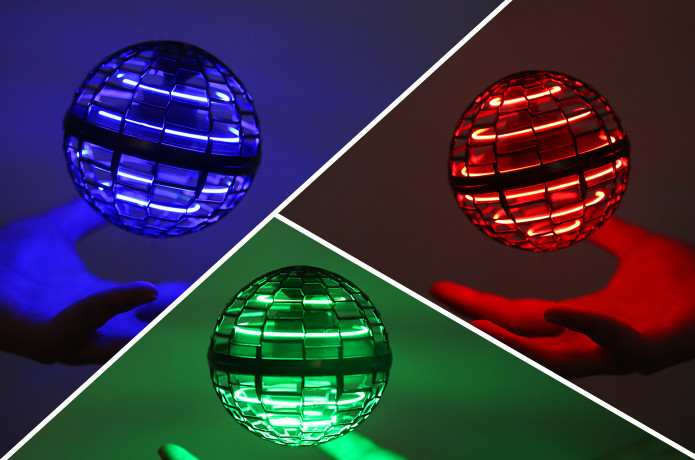 It's easy to get started with the Flynova Pro. Turn on the power button and hold the Flynova Pro upwards, then simply shake to start and give it a toss! You will quickly understand the infinite possibilities for flight of the Flynova Pro.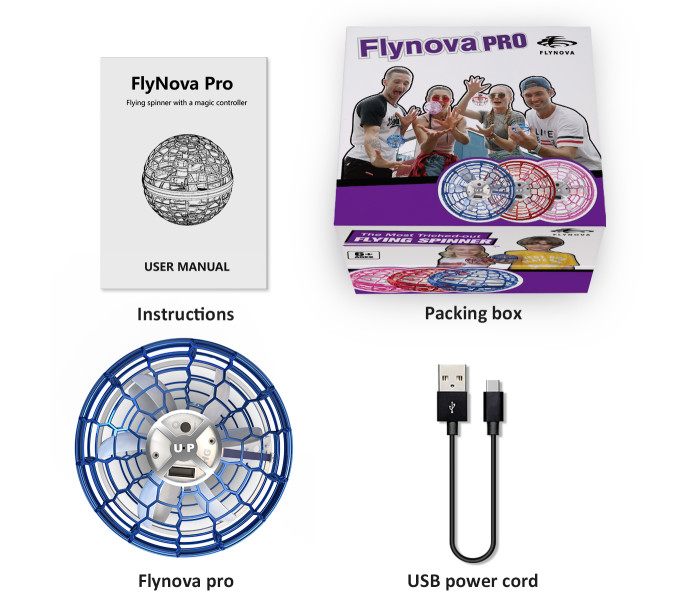 Ready for a challenge? The Flynova Pro's reimagined globe shape and more powerful motor mean one thing: more mind-blowing tricks than ever. Flex your skills with these advanced stunts and maneuvers that will push your creativity and test your accuracy - with or without the magic controller. 
See below for some of the recommended stunts. And then create some of your own. The only limit is your creativity.

All the packages will be sent out from the factory directly and individually to your address. And you will get the tracking number as soon as we send it, and be able to check the shipping status on your yiyitoy account. And the estimated time of delivery will be around 10 to 20 days. For remote areas, it may take 30 days. Please note that the exact delivery time will vary depending on your shipping address and the local logistics.